ITEC SA CLOUD CAN MAKE YOUR TRANSITION FROM ISDN SEAMLESS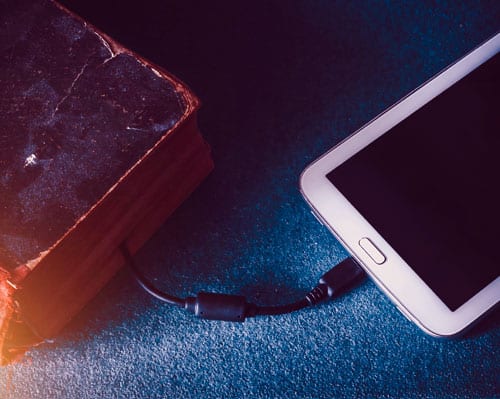 For more than 30 years, ISDN has been a leading telecoms technology used widely at home and in business. Now that it's finally coming to an end, many companies engaged with #ItecSouthAfrica are evaluating their options to choose the best path forwards for their communications. Preparing for the switch off is easier than you think with cloud communications technology.
ISDN Switch Off
ISDN, or Integrated Services Digital Network, refers to a digital standard for telephone networks which allows for voice calls, faxes and data transmission. In simple terms, it allows for voice and data to be on the same line.
It's not surprising this technology is being switched off—ISDN technology hails from the 80's and has become obsolete with outdated hardware, expensive costs, inflexible software and limited capacity to meet the needs of today's business user.
ISDN connectivity is at various stages of end-of-life in Africa, Europe, Australia and New Zealand.
South Africa: Telkom will terminate fixed-line copper services for prepaid customers with effect from midnight on 31 July 2019.




France: Orange has stopped selling ISDN and plans to switch it off completely in 2020

Germany: Deutsche Telekom stopped selling ISDN in 2018 and has scheduled the switch off for 2020. Other providers, such as Vodafone, estimate to have their phase-out completed by 2022

UK: BT will stop selling ISDN lines and PSTN in 2020 and will switch them off completely in 2025

Australia: Telstra ended new sales of ISDN on 31st January 2018 and the final switch off is in 2022.
When combined with fast #fibre or #microwave roll-out in most regions, now is the perfect time for your business to consider a move to the cloud
Cloud Communications
#ItecSouthAfrica's Cloud and connectivity solutions are an easy-to-use and flexible cloud communications solution portfolio, with a complete package encompassing calls, chat, collaboration, audio and video conferencing, contact centre and native integrations with contact center and other business tools. It delivers management tools and out-of-the-box features, so users can get up and running fast with minimal disruption and without needing a technical background.
Delivering a total solution, businesses can choose from standard telephony features and robust collaboration to advanced and simple contact center solutions.
You can take your system on the go with our smartphone mobile application and plug-and-play functionality. Itec Communications Services makes every aspect of cloud communications and collaboration simple and secure.
Our focus is on ensuring ease of use and a mobile workstyle which empowers your team to work more efficiently and productively, no matter their location. It's easy to deploy and delivers simple pricing, so you don't have to overpay for features you don't use and can easily evolve as needs change.
To enjoy the benefits of the platform all you need is an internet connection with #ItecSouthAfrica with the cost-effective voice and data costs, in secure and always-available way, from anywhere.