5 Lessons from an Executive Assistant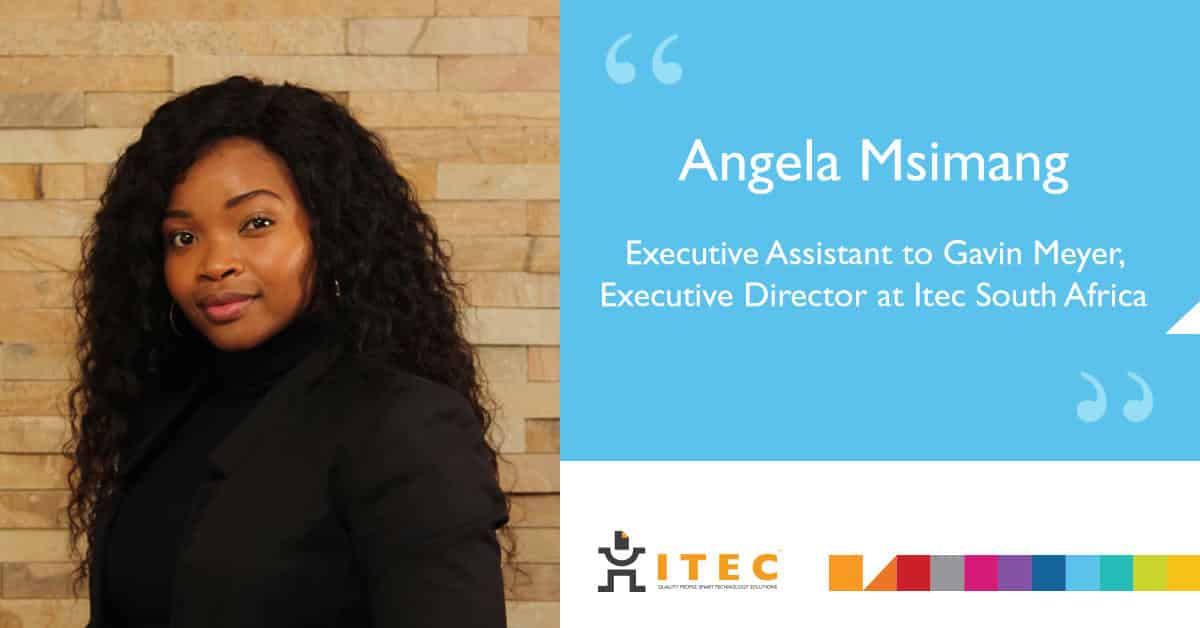 Manage critical tasks timeously
Improve efficiency on time management
Maintain good relationships. Your job is easier when people are willing to go the extra mile for you
Challenges can become skills. Change your perspective and learn from it.
Pre-planning, forward-thinking (and sometimes mind reading) can help when a 30 minute task needs to be completed in minutes
Take us through a typical day at work and what your role as Gavin's Executive Assistant involves?
Over and above the normal day to day diary management, Travel arrangements, organising meetings with Executives and partners/booking of boardrooms, Golf bookings, arranging his lunch for the day etc. A typical day would be an early morning catch up with Gav, We would run through his diary for the day and what the week typically looks like and with him being immensely hectic his diary at times does need to change last minute to accommodate more pressing issues. Being on my toes and ready to be sent out at any time, any erin's for the day I would have to use my discretion on what is critical and manage accordingly. I would also then go through his emails and respond on his behalf when necessary especially if he is out of town and has limited access to his emails.
What's are the most challenges and most satisfying aspects of working for Gavin, and for the Itec Group?
Itec is a sales driven company with critical sales targets to be reached on a monthly which means stressful month end on end for Gavin and everyone involved in crunching these numbers. Gavin being goal driven with realistic results and is somebody that at times does change his mind on certain tasks which then requires my capabilities in being able to accommodate whatever changes that might need to happen and anyone that works for Itec knows everything is urgent. Being a mind-reader and Teleporting myself on a daily basis. These challenges however have now become skills and come in handy when dealing with a boss that doesn't sleep and is always thinking "Itec". Though, I love the fact that I never know what my day at times might turn out to be and that brings a sense of excitement and being open to ideas, it keeps me on my toes and wanting to achieve goals and going the extra mile to ensure Gavin gets through his tasks and is prepared for the next day. Seeing things come together and achieving on a personal level, Seeing Gavin achieve his and knowing that he is happy with set achieved goals he had set for the Group.
Tell us about the Itec work culture and people – what stands out for you?
The culture is a much more focused driven organisation that thrives for excellence, teamwork and Its welcoming. The people strive to deliver on customer service and that's created a culture brand awareness and being One supplier for a client's business. Anything is possible at ITEC.
What has changed about Itec since you first started working there?
Itec's Model and structure has changed especially with Investec being onboard which has made us leaders in the office solutions industry. Itec then becomes one of the best companies to work for.
What habits do you follow consistently to excel at what you do
I Try to improve efficiency on time management AND ensuring that daily critical tasks are managed timeously, Pre-planning, time-conscious, multitasking, forward thinking and mind reading, tasks that would necessary take 30 minutes to do I have then had to master and put on "my Superwoman cape" and have them done in minutes that would amaze me. I also try my best in maintaining relationships as I have realised over the years that good relationships not only make one's job easier but you then have people that would be willing to pull strings and go the extra mile for you when all else seems to fail your side.