Improving South African healthcare communications is vital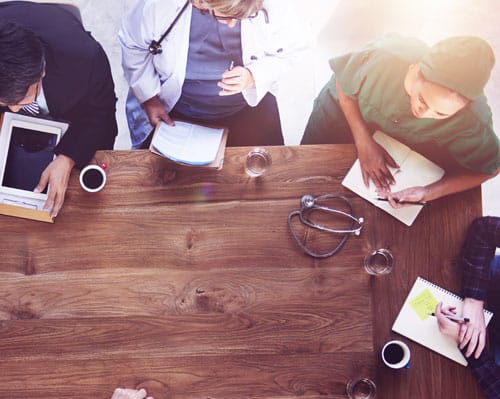 Many South Africans are faced with many challenges when trying to engage with their healthcare professional in a timeous manner. Like myself, the local clinic or hospital experience with your kids or family member ailment is a mammoth task on a good day, to get feedback in a real-time fashion with the appropriate information on the health status of your loved one.
On the other hand, clinics and hospitals generally lack budget and qualified personal to implement technology that is quick to rollout and map a solutions roadmap with related costs. This is what we find #ItecSouthAfrica, but we are here to help! This is how:
How to get started
By enhancing communications and streamlining operations, #UC adds tremendous value to healthcare organisations, leading to better patient outcomes and reduced costs.
But ripping and replacing your entire communications system is often not the answer due to limited budget and resources.
Patient engagement
Ensuring patients follow discharge orders, attend follow-up appointments and engage in other post- treatment activities requires hospitals and clinics to offer technology interventions that allow patients to efficiently participate in their care and collaborate with their providers, all within a management information management eco system.
UC enhances patient portals with telephony features
Patients can communicate with their healthcare providers via multiple channels
 Hospitals improve patient engagement across all points of care
UC automates outbound reminder calls and other notifications
Patients receive timely reminders of appointments, prescription refills and more
Result: Hospitals proactively engage with patients and lower re-admission
Result: Patients and providers are more engaged
Staff collaboration
Multi-professional care teams spend a significant amount of their time on communications-based activities. To optimize information exchange and patient treatment, they must collaborate efficiently, effectively and securely.
UC provides staff with multiple tools, such as team chat and video integration, to improve team access and collaboration
Staff can update their availability and preferred notification medium (i.e., text vs. phone call)
Hospitals can eliminate the workflow slowdown of phone tag and other related delays
UC mobile collaboration tools can replace pagers
Calls for nurses can be integrated into the UC platform
Contact management integration with CRM and ERP
Result: Real-time team collaboration and reduced information exchange latency
Result: Greater staff efficiency and productivity
Clinical workflow
The delivery of patient care involves many processes through which patient treatment passes from initiation to completion. The ability of hospitals and clinics to streamline their clinical workflow throughout each patient encounter is critical.
Patient care planning and care coordination
UC supports critical care planning workflows — patient evaluation, diagnosis and treatment decisions — by allowing care teams to see whether other team members are available and enabling team collaboration.
Bedside clinicians can effectively reach other dispersed specialists and remote stakeholders with accessible diagnostics and reports
Secure, on-the-fly care planning meetings can be easily created and joined from diverse devices with a mobile application
Result: Care teams engage with a single collaboration solution and are empowered to foster patient-centered, accountable care.
What to look for in a UC partner
The flexibility to offer and support all three scenarios from a single solution that is easy to deploy, manage and use
A consistent user experience for staff, patients and allied providers
A full suite of applications and capabilities to grow into as collaboration needs evolve
The ability to offer both public and private cloud options
The ability to support your communications upgrades and digital transformation at your own pace
Competitive pricing along with quality, reliability, security and user experience
Flexible licensing that makes it easy to add features, applications and new users – on- site, cloud or hybrid – as your healthcare organisation grows
A seamlessly integrated UC solution that makes life easier for IT and can be customised to your other systems and applications
A user experience that is intuitive and simple, requiring minimal training
A proven brand and reputation in the marketplace
From all your voice & data communication-, to your software and print needs, even all security, #ItecSouthAfrica with our national footprint of skills and solutions, let us help you be more in touch with your patient.