The Four Cornerstones of Managed Business Services
Every company, no matter how big or small, can benefit from Managed Business Services (MBS). Much more than simply outsourcing operational functions, MBS creates value for businesses and gives them the means to take control of their digital future.
But how can you know what MBS will deliver? At ITEC, we focus on four cornerstones of MBS: Services, Integration, Cloud and Security. Let's look at these in more detail:
Services
If you wanted a technology's benefits, you had to own everything behind it. You could not enjoy email without buying a server and software, and paying someone to put it all together then keep it going.
This buy-and-own paradigm forced companies to 'sweat' those systems long beyond their peak usefulness. But in the Services paradigm, you can own nothing except your intellectual property. Simply pay for what you need, plugged right into your organisation, and end the contract for what you don't need.
Services can cater highly powerful systems at a fraction of the cost and none of the long-term commitment. It may start with email, but can include printing, document management, customer relationship management, analytics, resource planning, financial functions and much more. It also ensures ongoing service: a provider that focuses on services appreciates the importance of relationships. They don't just sell you a box and disappear.
Integration
Some technologies, such as a customised platform that has grown with your business, are best kept close. Yet they are often treated as barriers to modernisation, raising the dreaded prospect of ripping and replacing a reliable investment.
The solution to this impasse is integration. Let's assume you want to introduce a cloud-based CRM to your organisation. It is fast, great for travelling employees and its subscriptions means there is no heavy upfront investment required. Yet you also use a very reliable ERP system, where much of the data should live.
Traditionally you'd choose one over the other. But modern open standards and APIs make it possible to integrate them without replacing anything. This is not an amazing feat, but actually what should be expected. The catch is that many technology providers are unable or unwilling to handle integration. They would rather sell you something entirely new, because it is more lucrative. But a skilled provider such as ITEC can seamlessly integrate managed services with your in-house systems, saving a lot of time and money without falling behind the curve.
Cloud
Cloud is considerably more vast than it often appears. You might think cloud is mainly a place where files are stored online. But it is actually a game changer that has made 21st century technology possible.
Since the 1980s, computers worked as client-servers. Client computers actually did most of the heavy lifting, while servers acted as monoliths keeping core applications and data available. It was very inefficient, as you had to purchase systems based on future capacity – and you never really reached that capacity unless you let the systems outgrow their modernity.
In the cloud world, servers are virtual, which enables one machine to run many different systems or even for one system to extend across many machines. Such arrangements are dynamic and can scale, thus making the most efficient use of the systems.
Cloud is not only a profoundly more efficient and powerful way to use systems, but the resulting economies enable you to not have to own any servers. You can simply pay to use a service created by cloud platforms, such as Office365, you can build your own services on infrastructure you rent, or you can own it all. With cloud you now have options on how to spend for technology. It's no longer a choice between capital expenditure and the stone age. Many cloud models work beautifully with managed business services, realising huge leaps in savings and performance at the same time.
Security
Your company is a target for cybercriminals. You might ask "Why would they attack me?" But it may have nothing to do with your company. Crime is all about opportunity – and the worse your security, the more opportunities there are. Not all cyber criminals are sophisticated. Thanks to online toolkits, any idiot is capable of launching a cyber attack, just as anyone with a rock can smash a car window.
Appreciating cyber crime's reality is the easy and inexpensive part. What to do is vastly more complex. Digital criminals are dynamic, always evolving, and ready to exploit the complex digital environment your business thrives on. Your employees use mobile devices, company laptops, collaboration services and many other elements that take the enterprise forward. But all of those represent real security risks that a mere antivirus will not stop.
The answer is Managed Security. It's not your business' purpose to run security, and it costs a fortune to stay ahead of every digital rock. But using the expertise of managed service providers such as ITEC, you save money, free your IT teams to focus on business problems, and have the best-of-breed security implemented without sinking your bottom line.
END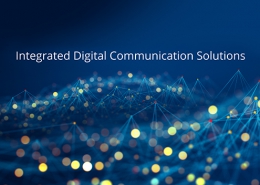 Global spending on digital transformation is projected to reach $1.8 trillion this year, reflecting just how important the integration of digital technologies into all aspects of an organisation has become.
https://itecgroup.co.za/wp-content/uploads/2022/06/integrated-digital-communication-solutions2.jpg
400
495
Marcele Greyvenstein
https://itecgroup.co.za/wp-content/uploads/2018/02/itec-logo.png
Marcele Greyvenstein
2022-06-02 15:40:26
2022-06-02 15:44:29
Integrating the entire digital communication environment for SA businesses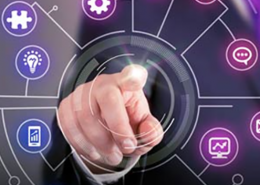 Even though many consider data to be the lifeblood of an organisation, documents and content form the basis of operations. Data guides the decision-making process, but content shapes how an organisation gets through its daily operational processes.
https://itecgroup.co.za/wp-content/uploads/2022/03/Presentation22-2.png
400
495
Marcele Greyvenstein
https://itecgroup.co.za/wp-content/uploads/2018/02/itec-logo.png
Marcele Greyvenstein
2022-03-25 08:30:58
2022-03-28 11:50:27
Hyperautomation an essential part of SA business landscape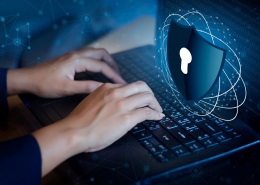 A recent Interpol report has identified online scams, digital extortion, business email compromise, and ransomware as the most prominent cyber threats facing African companies today.
https://itecgroup.co.za/wp-content/uploads/2022/02/AdobeStock_186885581.jpg
1324
2000
Itec
https://itecgroup.co.za/wp-content/uploads/2018/02/itec-logo.png
Itec
2022-02-08 15:59:26
2022-02-09 18:52:29
The importance for SMBs to have cybersecurity measures in place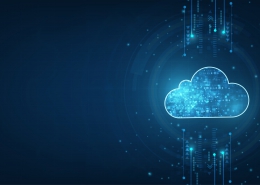 The past two years have seen most enterprises and SMEs move their critical operations online. With this accelerated digital transformation has come renewed trust in technology partners to make the transition as seamless as possible.
https://itecgroup.co.za/wp-content/uploads/2022/01/AdobeStock_282095306-scaled.jpeg
1348
2560
Itec
https://itecgroup.co.za/wp-content/uploads/2018/02/itec-logo.png
Itec
2022-01-27 06:20:26
2022-02-09 18:55:06
Reprioritising cloud through trusted partners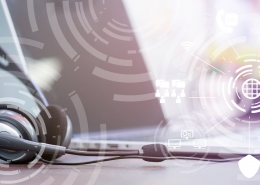 As of 7th March 2022, 0800, 0860, 0861, 0862 and 087 numbers may be ported to a service provider of choice.
https://itecgroup.co.za/wp-content/uploads/2022/01/AdobeStock_213720877-scaled.jpeg
1097
2560
Itec
https://itecgroup.co.za/wp-content/uploads/2018/02/itec-logo.png
Itec
2022-01-26 06:27:51
2022-02-09 19:00:12
Non-geographic number porting coming to SA in March 2022