Service: The new IT deal: Service, not Sales
Technology is a solid partner to the rest of the business. For the past forty years, it has played an instrumental role in improving the prospects of companies, from adding word processors to getting them onto the internet. But today the business world is going through its greatest transformation yet and though they are relying on technologists again, the rules have changed.
Selling a server is no longer good enough. In many cases it is unnecessary, as companies embrace 'Everything-as-a-Service' (XaaS). Why own the background machines when you can simply pay for the service, such as email or telephony? It makes much more sense from an investment point of view: rent what you need and only own what you really must.
But as the traditional ways of procuring technology shifts, where does this leave technology solution providers? It's clear that the old way of selling systems at high price tags, letting the customer sweat their purchases for some ROI, is fading fast. This is a big departure from previous journeys and a sign that, like their customers, technology providers need to change as well.
It's good news, though, because this new era also signifies a new level of reliance on technology by business. Digital doesn't just support business anymore, it is business. Processes are being digitised and improved all the time as business leaders get more involved.
The new service model
Here's what's happening: businesses are foregoing ownership for pay-per-use. This means they are freeing up resources that can be focused on other areas of the business. That freedom drives innovation across the company. Innovation is not just coming up with a new product. It can be a way to automate the capturing of waybills or a system that sends an SMS to a customer to remind them of their appointment.
These are small things that matter, that make the business a little faster and better. But they don't come from IT. The ideas originate with business people who work with them all the time. This is made possible because they can now work with IT, traditionally the department of "we don't have time for that". The difference today is that the IT guys are more available and the applications carry less risk, because cost to company works different.
How does the solution reseller fit into this picture? Every business needs a technology partner, someone who can walk the journey with them, point out new technologies and think of interesting ways to take their customers forward. The technology partner is there to help keep the technology going and to handle the operational tasks that aren't core to their customer companies' value streams.
Chart the customer's way forward
That is only the start. Those systems need to evolve as the business does – and here the solution partner is more important than ever before. Previously you'd simple sell a system and check in once in a while if they needed an upgrade.
Today you walk the journey with that customer, seeing how they evolve and offering the best ways for them to do so. In the modern world of services and cloud, a system can easily scale and evolve to fill many more needs. This is an immense opportunity of growth for technology resellers.
But that also means the end of pushing tin. Instead of a big bang approach, service-driven solutions are about the details. Start small, expand the value offering, find overlaps and create more. You handle the complexity, while they see the simplicity and value. You can deliver real ROI faster and smarter, encouraging them to do more.
Thinking outside of the box is how future companies will win. They will want partners who help them see those new perspectives. IT is no longer just about sales. It's all about service.
END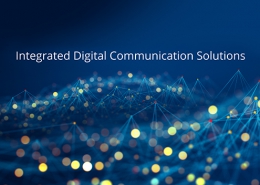 Global spending on digital transformation is projected to reach $1.8 trillion this year, reflecting just how important the integration of digital technologies into all aspects of an organisation has become.
https://itecgroup.co.za/wp-content/uploads/2022/06/integrated-digital-communication-solutions2.jpg
400
495
Marcele Greyvenstein
https://itecgroup.co.za/wp-content/uploads/2018/02/itec-logo.png
Marcele Greyvenstein
2022-06-02 15:40:26
2022-06-02 15:44:29
Integrating the entire digital communication environment for SA businesses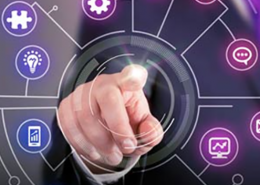 Even though many consider data to be the lifeblood of an organisation, documents and content form the basis of operations. Data guides the decision-making process, but content shapes how an organisation gets through its daily operational processes.
https://itecgroup.co.za/wp-content/uploads/2022/03/Presentation22-2.png
400
495
Marcele Greyvenstein
https://itecgroup.co.za/wp-content/uploads/2018/02/itec-logo.png
Marcele Greyvenstein
2022-03-25 08:30:58
2022-03-28 11:50:27
Hyperautomation an essential part of SA business landscape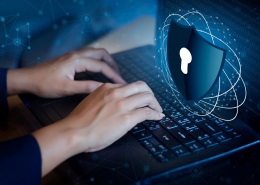 A recent Interpol report has identified online scams, digital extortion, business email compromise, and ransomware as the most prominent cyber threats facing African companies today.
https://itecgroup.co.za/wp-content/uploads/2022/02/AdobeStock_186885581.jpg
1324
2000
Itec
https://itecgroup.co.za/wp-content/uploads/2018/02/itec-logo.png
Itec
2022-02-08 15:59:26
2022-02-09 18:52:29
The importance for SMBs to have cybersecurity measures in place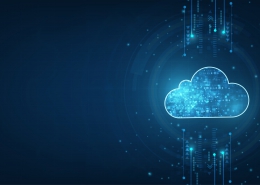 The past two years have seen most enterprises and SMEs move their critical operations online. With this accelerated digital transformation has come renewed trust in technology partners to make the transition as seamless as possible.
https://itecgroup.co.za/wp-content/uploads/2022/01/AdobeStock_282095306-scaled.jpeg
1348
2560
Itec
https://itecgroup.co.za/wp-content/uploads/2018/02/itec-logo.png
Itec
2022-01-27 06:20:26
2022-02-09 18:55:06
Reprioritising cloud through trusted partners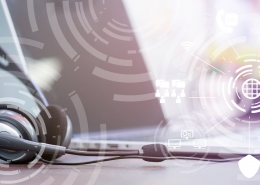 As of 7th March 2022, 0800, 0860, 0861, 0862 and 087 numbers may be ported to a service provider of choice.
https://itecgroup.co.za/wp-content/uploads/2022/01/AdobeStock_213720877-scaled.jpeg
1097
2560
Itec
https://itecgroup.co.za/wp-content/uploads/2018/02/itec-logo.png
Itec
2022-01-26 06:27:51
2022-02-09 19:00:12
Non-geographic number porting coming to SA in March 2022