Integration: Enjoy the new without throwing away the dependable
Technology is not a cheap investment, so letting go of it is not easy. But what if it didn't have to be that way?
One of the primary reasons why companies hold back on modernisation is cost. Those high costs are also often associated with underwhelming performance, a drain on operational resources and needing to sweat the investment to return on its value. Since IT often forms part of the larger budget, it's not an expense that can be isolated to a project.
This creates a very difficult place for companies that want to move forward and innovate using new digital breakthroughs. They fall back onto old habits, which means they wait for the next hardware refresh cycle that might be years away. But even this is not a solution, since often there are core business systems that can't or won't be replaced.
Such monolithic dinosaurs are a sharp contrast to modern technologies that are quick to deploy, easy to scale and very affordable to implement. These new digital transformation tools help companies become agile and innovative, driving new value for the business. They reduce the operational burden of technology, enabling internal IT teams to focus on the core business and not keeping the lights on.
Dealing with the monolith
It all sounds great, until that monolith comes back into the picture again. It may seem like a burden, but it too drives a lot of crucial value for the business – and has been a consistent contributor to functions that deliver value. You can't blame companies for wanting to hold onto it, as they should. So don't throw it out.
Yes, business can have its cake and eat it. With the right skills and help, it is possible to integrate legacy systems with modern technology. A simple example is to virtualise the server. This might be a valuable Exchange server that manages all the business' communications, something the company can't afford to go without. By freeing the application from its old infrastructure and placing it into a virtual state, it both saves money and gives the application much better hardware to rely on.
It can now even be hosted on a server the business only rents. The company keeps its software and no longer has to own the hardware underneath. Upgrade cycles take on a whole new aspect in this view.
Another example is to integrate the older with the new. Let's say the monolith is a highly reliable ERP system. This is the nerve centre of the business, a hub of operations and orders. It would be foolish to just throw that out, so companies avoid upgrading in fear they will dislodge this valuable technology asset.
But through integration this hub can actually become smarter. If it can accept and send more business data, it becomes more potent. A skilled solutions provider such as ITEC can bridge that gap. Over time the old system can be phased out and replaced by its more modern incarnations, without disrupting the business.
Own only what you have to
Sometimes owning the application itself isn't even necessary. Through modern hosted telephony services, the company only needs to own the end point devices such as the headsets. They can still maintain that investment, but no longer spend so much on the application and back office hardware doing all the heavy lifting. The company pays per user, per month, and focuses on owning the tools at the fingertips of its workforce.
This thinking can be applied all across the company. Multifunction printers may seem isolated and inert, but they can easily form part of a network that captures information for the business and print documents where users need them. An executive can get onto a flight in Durban, using a print order there, and have the documents waiting for him when he arrives at the Cape Town office. It can be that seamless.
Every business has invested a lot in technology. Some call this a technical debt, keeping evolution away. But it doesn't need to be like that. Today's interconnected world makes it easier than ever before to enjoy the best of both worlds. Don't throw it away. Integrate.
END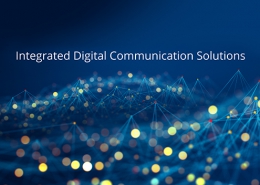 Global spending on digital transformation is projected to reach $1.8 trillion this year, reflecting just how important the integration of digital technologies into all aspects of an organisation has become.
https://itecgroup.co.za/wp-content/uploads/2022/06/integrated-digital-communication-solutions2.jpg
400
495
Marcele Greyvenstein
https://itecgroup.co.za/wp-content/uploads/2018/02/itec-logo.png
Marcele Greyvenstein
2022-06-02 15:40:26
2022-06-02 15:44:29
Integrating the entire digital communication environment for SA businesses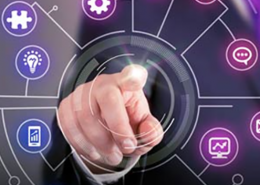 Even though many consider data to be the lifeblood of an organisation, documents and content form the basis of operations. Data guides the decision-making process, but content shapes how an organisation gets through its daily operational processes.
https://itecgroup.co.za/wp-content/uploads/2022/03/Presentation22-2.png
400
495
Marcele Greyvenstein
https://itecgroup.co.za/wp-content/uploads/2018/02/itec-logo.png
Marcele Greyvenstein
2022-03-25 08:30:58
2022-03-28 11:50:27
Hyperautomation an essential part of SA business landscape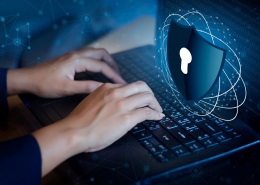 A recent Interpol report has identified online scams, digital extortion, business email compromise, and ransomware as the most prominent cyber threats facing African companies today.
https://itecgroup.co.za/wp-content/uploads/2022/02/AdobeStock_186885581.jpg
1324
2000
Itec
https://itecgroup.co.za/wp-content/uploads/2018/02/itec-logo.png
Itec
2022-02-08 15:59:26
2022-02-09 18:52:29
The importance for SMBs to have cybersecurity measures in place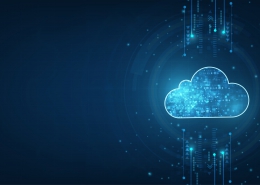 The past two years have seen most enterprises and SMEs move their critical operations online. With this accelerated digital transformation has come renewed trust in technology partners to make the transition as seamless as possible.
https://itecgroup.co.za/wp-content/uploads/2022/01/AdobeStock_282095306-scaled.jpeg
1348
2560
Itec
https://itecgroup.co.za/wp-content/uploads/2018/02/itec-logo.png
Itec
2022-01-27 06:20:26
2022-02-09 18:55:06
Reprioritising cloud through trusted partners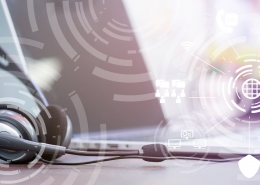 As of 7th March 2022, 0800, 0860, 0861, 0862 and 087 numbers may be ported to a service provider of choice.
https://itecgroup.co.za/wp-content/uploads/2022/01/AdobeStock_213720877-scaled.jpeg
1097
2560
Itec
https://itecgroup.co.za/wp-content/uploads/2018/02/itec-logo.png
Itec
2022-01-26 06:27:51
2022-02-09 19:00:12
Non-geographic number porting coming to SA in March 2022