Let's win in a competitive landscape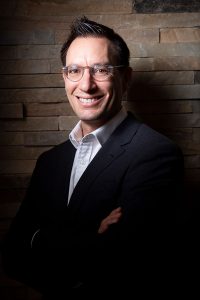 As 2019 draws to a close, all businesses will review the year that was, and start thinking about how to outperform in 2020 and beyond. Notwithstanding the extremely challenging current economic environment, we are fortunate to have fantastic examples of homegrown (South African) world beaters! Individuals and companies able to rise above and achieve extraordinary outcomes and results.
The most obvious and recent one is the Bokke! Written off a mere 18 months ago, today they are World Champions and ranked number one in the world!
We also have Trevor Noah, Black Coffee, Caster Semenya, Vitality, Naspers, Nandos and many others. These talented people, teams and organisations succeed through consistent hard work, execution, a bit of luck, and excellent decision making and strategic planning.
As leaders consider how to tackle the year ahead, the range of potential inputs will need to be synthesised into a coherent action plan. They will be thinking about people, processes, markets, pricing, products, exchange rates and technology amongst other specific dynamics of their businesses. They will be thinking about capital allocation – where to get best-bang-for-buck. They will be thinking about cash flow, how much they will generate, what access to capital they have and how, when and on what to spend it.
The Itec Group and Itec Finance as a technology partner to our clients, understand these different considerations, constraints and forces on our clients. Our objective is to work with our clients to put them in a winning position! Our cutting-edge, best of breed range of office solutions, from document management to unified communications and security solutions can be tailored to meet our client's needs.
Capital in the current environment is often difficult to access. Clients are increasingly choosing to reserve capital for a rainy day, a significant project, or a more direct income-producing asset, such as plant and machinery.
In the call centre environment and unified communications space, we are funding numerous upgrades where clients are seeing the material benefit of enhanced features, cloud solutions and efficiencies resulting in the duel benefit of both revenue generation and cost savings.
Itec Finance allows it's clients to rent equipment over a term that suits their business requirement be it cash flow, product cycle, taxation or value. Equipment can be flexed and upgraded as technology changes and businesses grow, with no upfront capital commitment.
Our approach is to work with our partners, dealers and clients to achieve their business objective and to succeed and win in a competitive landscape.