HELPING THE ENVIRONMENT ONE PAGE AT A TIME
Press Release
4 June 2018
An innovative carbon footprint programme is delivering great value for South African companies – and it's being led, of all things, by a leader of printer solutions.
Observing World Environment Day on 5 June, learn how two companies are using technology and business innovation to help save the planet.
An innovative printing solutions provider is driving the reduction of paper at offices.
Carbon footprint reporting is made simple for companies through innovative technologies, including blockchain, from impactChoice.
Carbon offsetting is built into every service that the Itec Group provides to the printing and imaging market.
As World Environment Day is observed, it's hard to ignore the reams of paper being used at businesses every day. Despite all this pressure on nature, one would think a major player in the print services market would be sad to see the end of paper.
But at Itec Southern Africa, a provider of printing, imaging and managed services solutions for over two decades, this couldn't be further from the truth. In fact, when its customers purchase an Itec solution, they gain access to one of the most convenient, comprehensive and revolutionary carbon offset programmes today, already built into their purchase, and access a company keen to help them evolve – and save the environment at the same time.
"As an organisation we believe in reducing printing," said Gavin Meyer, Executive Director of Itec Southern Africa. "We want to be more consultative in terms of ways in looking at workflow and changing our customers' printing dynamic. We feel passionate about this from an individual perspective and our Exco feels passionate about this as well. But also as a responsibility to our customers: it's critical as we reduce volume, we should give them solid advice."
Itec is one of South Africa's fast-growing managed services providers. Several years ago it shifted from a strategy of selling products to focus on services. It doesn't sell printers: it helps create environments that meet the market's most pressing needs, be it to reduce page usage, consolidate systems for savings, enhance enterprise content management or develop many other functions for businesses to take advantage of the digital era. All of this includes an incredible carbon footprint reporting programme.
"We've used various mechanisms in order to maximize benefits to our customers. It's the same we want to do here: we care about the customer and the environment. We want to reduce print and paper outputs, while still driving business value. This is why Itec's carbon programme is not corporate lip service. It's core to our business model."
The carbon offset programme started back in 2010, when Itec partnered with impactChoice. This company leverages technology to make carbon reporting simple, intuitive and truly effective. For example, it uses blockchain to help verify the validity of projects, issues certificates that customers can easily download, conveniently provides data for carbon offset reports and much more. These are services that have been honed to meet market demands, especially as the onus on being environmentally conscious has become very important, said Peter Newell, General Manager at impactChoice South Africa:
"In addition to legislative pressure on companies, there is a growing environmentally savvy consumer base that is quite selective on the products, services and brands they support. Likewise, business as corporate citizens are becoming environmentally mindful. They are looking to implement meaningful initiatives and more of them are looking at their supply chain to do the same thing."
This is not a cynical ploy to sell more to customers. Itec's carbon offset is built into its solutions to create immediate value. This also simplifies the choice for customers, who see the carbon credentials as a value add that doesn't require extra consideration.
"Even back when environmental sustainability wasn't seen as important, Itec jumped onboard," said Newell. "We developed the solution with Itec and today we are offsetting their entire customer base: printing, consumption of paper, as well as the energy related to the printing of that paper. Each Itec customer receives a carbon offset certificate based on the volumes of printing that they do and each month they get a micro carbon offset certificate to compensate for the emissions related to that."
Carbon credits are bought from the Kariba REDD+ Project in Zambia, a climate community and biodiversity gold standard project. Though impactChoice will happily consider South Africa gold standard projects with carbon credits to offer, Kariba REDD+ fits perfectly with Itec's environmental and community goals, namely restoration, upliftment and skills development.
"The carbon neutral reporting has become a key driver for us," said Meyer. "So while we look at reducing the costs of printing and of paper, it's important to know that the loop is closed by helping our customers enhance their workflows. So the carbon reduction reporting enables us to position ourselves and give the client that transformative solution."
The ultimate success comes with offices that are fully digital and don't use paper. That may seem ridiculous for a company that built itself on printing. But Itec sells service and enhancement. So the big picture is always important and that includes a world where people and the environment are in harmony.
For more information, please visit www.itecgroup.co.za or join the conversation on Facebook and Twitter.
—-END—-
NOTE TO THE EDITOR
Itec Group Southern Africa
Itec is southern Africa's fastest growing office automation, production printing and tele- communications solutions provider– with annual revenue of nearly two billion rand. Through its 47 southern African branches and an international footprint that includes the United Kingdom, the company implements total office solutions based on imported, industry-leading, and award-winning products.
Itec serves medium-sized and large businesses in sectors as diverse as financial services and retail –supporting its innovative solutions with proactive service delivery. Some of its 18 000 customers include Value Logistics, Implats, Department of Housing, Business Connexion, ADT, Rand Refinery, First National Bank, Anglogold Ashanti, National Health Laboratory Services and Advtech.
Itec management rebranded the company in 2004 following a merger of the separate copier, printer, and fax business units initially established in 1987.
ISSUED ON BEHALF OF ITEC SA BY:
ByDesign Communications
Selina Jardim
(010) 035 1273 / 082 785 2862
s.jardim@bdcomms.co.za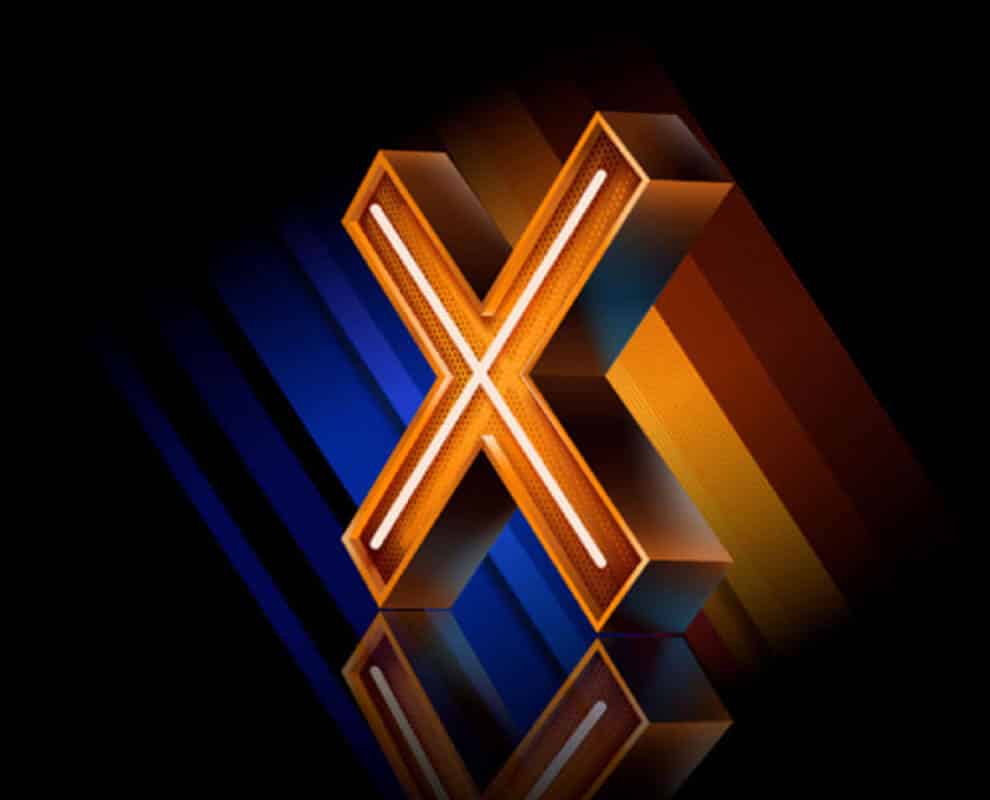 Managed service provider Itec has added cloud-enabled cyber-security provider Sophos to its product portfolio as part of a move to drive greater security in South African businesses and secure valuable company data and assets.
https://itecgroup.co.za/wp-content/uploads/2021/03/Sophos-Web-banner-X-ONLY-1.jpg
800
990
Itec
https://itecgroup.co.za/wp-content/uploads/2018/02/itec-logo.png
Itec
2021-03-31 13:16:40
2021-06-08 09:59:45
Itec looks to Sophos to secure SA's SMBs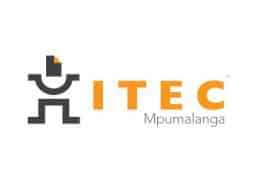 Managed services provider Itec has unveiled its latest partnership, Itec Mpumalanga, as part of its expansion plans to offer business support across all parts of South Africa.
https://itecgroup.co.za/wp-content/uploads/2020/10/Itec-mpumalanga.jpg
287
356
Itec
https://itecgroup.co.za/wp-content/uploads/2018/02/itec-logo.png
Itec
2020-10-06 19:06:46
2021-06-07 14:17:26
NEW PARTNER – Itec Mpumalanga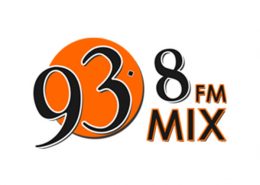 We were recently interviewed by Al Smith on his afternoon drivetime show on Mix FM. Gavin Meyer (Executive Director at Itec SA), Nick East (Sales Director at Itec Evolve) and Esti Kilian (Head of Business Development, Itec SA) shared with listeners Itec's origins.
https://itecgroup.co.za/wp-content/uploads/2020/09/Untitled-1.jpg
600
600
Itec
https://itecgroup.co.za/wp-content/uploads/2018/02/itec-logo.png
Itec
2020-09-14 13:18:03
2021-06-07 14:21:17
Itec Evolve Interview – Mix FM 9.38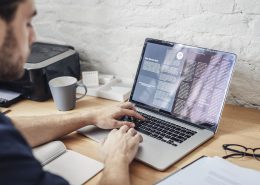 The Covid-19 pandemic has changed our relationship with the workplace forever – and it could be the catalyst for a new generation of technology-enabled office buildings that focus on convenience, accessibility and personal safety.
https://itecgroup.co.za/wp-content/uploads/2020/07/future-workspace.jpg
800
1200
Itec
https://itecgroup.co.za/wp-content/uploads/2018/02/itec-logo.png
Itec
2020-07-30 07:10:10
2021-06-07 14:28:56
The workplace of the future is here – and it is driven by technology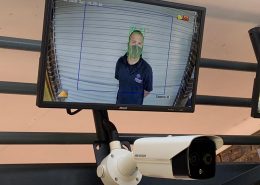 One of South Africa's oldest mining companies has rolled out a high-tech thermal screening solution at one of its mines in Limpopo and at its Sandton head office as part of a wide-ranging initiative to protect its employees from the spread of COVID-19.
https://itecgroup.co.za/wp-content/uploads/2020/06/Temperature-Screening-Installation-3.jpg
600
800
Itec
https://itecgroup.co.za/wp-content/uploads/2018/02/itec-logo.png
Itec
2020-06-01 10:46:47
2021-06-07 17:38:48
MINING COMPANY USES RICH SEAM OF TECHNOLOGY TO GEAR UP FOR COVID-19